Key Takeaways
Computer technical support scams involve unsolicited offers to fix a "problem" with your computer or software.

In 2020, at least 66% of tech support scam victims were age 60 or older. This group suffered a staggering $116 million in losses.

How do you avoid tech support scams? Be cautious of unexpected communications and never share your personal information.
Since the dawn of the internet, we've been warned about the damage computer viruses can do—from deleting important files to dramatically slowing our system's performance. Computer technical support scams rely on this ingrained fear to bilk unsuspecting seniors out of their hard-earned money.
What are tech support scams?
Tech support scams involve unsolicited offers to fix a "problem" with your computer or software. They typically come from someone pretending to be from a legitimate software company (e.g. Microsoft). A tech support scam may be attempted through a website, via email or text, or by phone.
While their intentions may seem pure, the fraudsters behind these scams are out to get access to your systems—and your credit card or bank account number. In the end, you could end up losing a lot of money.
How big is this problem and how does it impact older adults?
How much money do tech support scams make? How many people fall for tech support scams? According to a 2020 report from the FBI Internet Crime Complaint Center (IC3), this problem is big—and growing. Tech support fraud was one of the top three crime trends in 2020 along with ransomware and business email scams.
Consider these facts:
The IC3 received 15,421 complaints from tech support scam victims in 60 countries.
Total losses were more than $146 million—a 171% increase from 2019.
At least 66% of the victims were age 60 or older. This group took the brunt of financial losses equating to more than $116 million. Older adults are common targets due to the assumptions that they're wealthier than other age brackets and less tech-savvy.
Behind the numbers are real people who have endured devastating losses at the hands of cybercriminals. In 2021, a man from Illinois lost his life savings to scammers pretending to be an employee of a known antivirus company. Under the guise of giving the man a refund for unused software, these scam artists gained remote access to his bank account and home equity line of credit. They ultimately made away with nearly $200,000—money that was never recovered.
How do technical support scams work?
While tech support scams may employ different techniques, they all use scary language and other high-pressure tactics to get you to act right away.
Here are three ways tech support scam criminals target older adults:
Websites: An unexpected pop-up window, often redirected from a legitimate website, may tell you that your computer is infected with a virus. This "ad" may prompt you to call tech support immediately using the number displayed. In the image below, the fraudulent pop-up appears to be coming from Microsoft, a known and trusted brand.
When you call the number, the "tech support" representative may request remote access to your system—or ask you to pay a fee for computer repairs. You may be asked to provide personal information, which could be used later to steal your money or identity.
Emails or text messages: Unfortunately, email systems are generally not secure, and fraudulent emails are easy to create. Just like a website pop-up, tech support scam emails are made to look like they come from credible, recognizable companies. These messages can contain malicious links or attachments that send you tech support "alerts" when you click on them or open them. These fake alerts can actually freeze up your screen or keyboard to make you believe something is wrong with your machine.
Phone calls: Tech support phone scams are often run out of professional call centers. Scammers carefully choose vulnerable targets—like older adults or people with disabilities—and use proven scripts to drum up fear and anxiety in those they call. Posing as a tech expert, they may claim your computer has malware or other dangerous issues that must be addressed right away. They may request remote access to your system, which can allow them to install malware or steal your information. The scammer may even pretend to repair the supposed issues on your computer—and then demand payment via difficult-to-trace methods such as money transfer or gift card.
"Tech support fraud is increasingly common and targets some of the most vulnerable individuals. Above all, remember that whether it's a phone call or a website, legitimate tech support won't ever proactively seek you out to fix an issue," said Emma McGowan, a privacy and Security expert at Avast.
How do I stop tech support scams?
If you're wondering how to avoid tech support scams, there are a number of things you can do. In general, it's a good idea to:
Be wary: Handle all unexpected, inbound communications with caution. Most reputable companies do not send out unsolicited phone calls, emails, or online messages. What's more, real tech support departments will never ask you to pay with gift cards or a bank transfer.
Be assertive: If a caller insists there's an urgent problem with your computer, don't be alarmed—and don't be afraid to say "no" and hang up. There's no computer problem that can't wait to be addressed. If a caller claims to be from a reputable company, verify that company's phone number and call the number directly.
Be protective of your personal information: Never give out your personal or financial information by email or by phone. When conducting online transactions, use credit cards instead of your bank info or debit card. Most credit card companies will not hold you liable for fraud, which makes them a safer way to buy online.
"If in doubt, don't engage, give access to your devices, or share any personal information," McGowan said.
Most importantly, trust your instincts. If you receive a website pop-up, email, text message, or phone call that doesn't feel right, don't hesitate to ignore it or end the conversation.
It's not rude to hang up the phone on unsolicited callers, especially those who make you uneasy.
There are technical best practices to keep in mind as well:
Keep your computer up to date, which means updating your browser and operating system regularly. You should also replace your computer entirely if it's more than a few years old. An older system may have outdated software that lacks the latest security updates. This makes it more vulnerable to hackers.
Install trusted antivirus software to protect you and your computer. There are a number of trusted options available for free online.
Don't click on any links in website pop-ups or emails. To visit a website, type the web address (URL) directly into the browser window yourself.
Configure your cell phone to block unknown callers (contact your phone carrier to find out how).
Verify the security certificates of websites by clicking the small padlock icon in the left corner of the browser address bar. Below are step-by-step instructions on how you can verify certificates of websites that you're visiting.
STEP 1: Click on the padlock icon in the left corner of your browser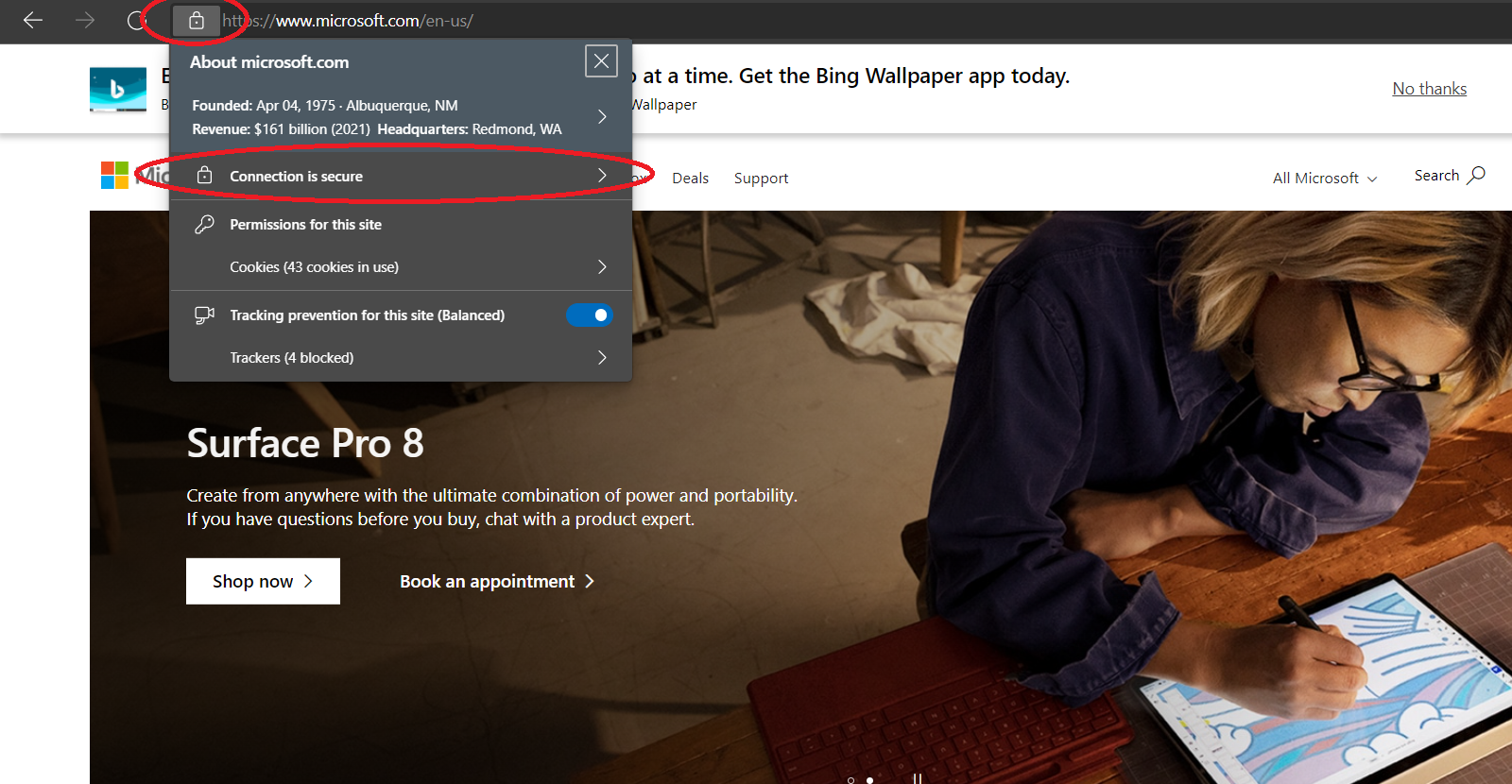 STEP 2: Make sure your connection is secure.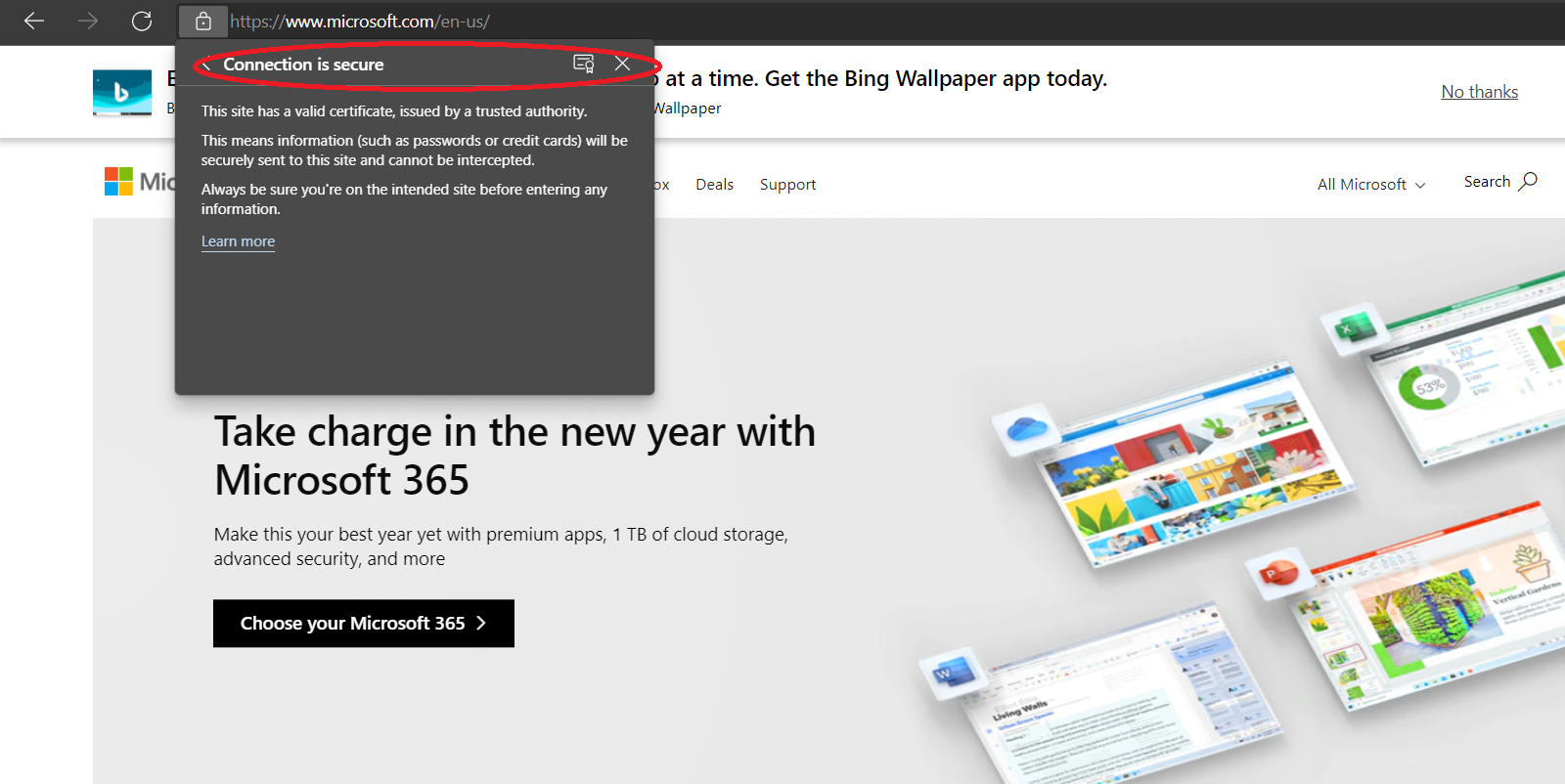 Step 3: Verify/authenticate the certificate of the website that you're visiting.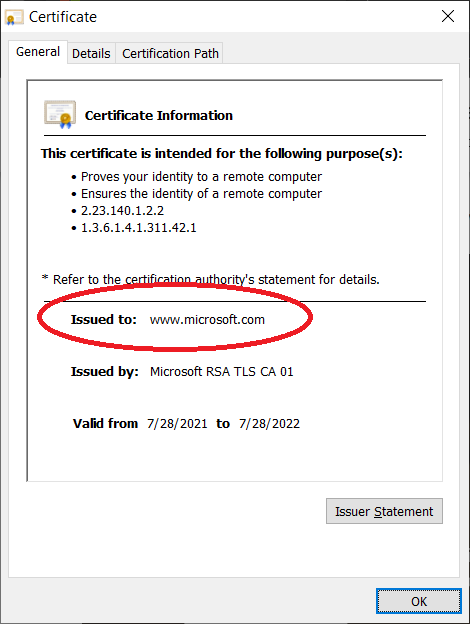 Make sure the URL begins with "HTTPS." An HTTPS connection is protected by special security technology. It means that any information you send through the website is kept confidential.
What to do if you think you've been scammed online
If you suspect you're the victim of a tech support scam, don't panic. Instead, take a deep breath and follow these steps:
Hang up the phone immediately or shut down your computer.
Call someone you trust and let them know what happened.
Contact your financial institution if money has been removed from your account.
Request assistance from legitimate technical support companies that you've verified.
File a complaint with the FBI and/or report the scam online to the Federal Trade Commission (FTC). Reporting your experience can help prevent this fraud from happening to someone else.
This content on tech support scam was developed in partnership with Avast. Learn more about Avast's privacy and security software and how it can help protect your information and data.