Since 1950, our passion and our mission has been improving the lives of older adults. We believe aging well should be a right, not a privlege. And we're working to build a society where every person has the resources they deserve to age with health and financial security.

In 2010, we set a goal to improve the lives of 10 million older adults by 2020, and we achieved it one year early. We're thinking bigger simply because the demographics demand it. We now aim to improve the lives of 40 million by 2030.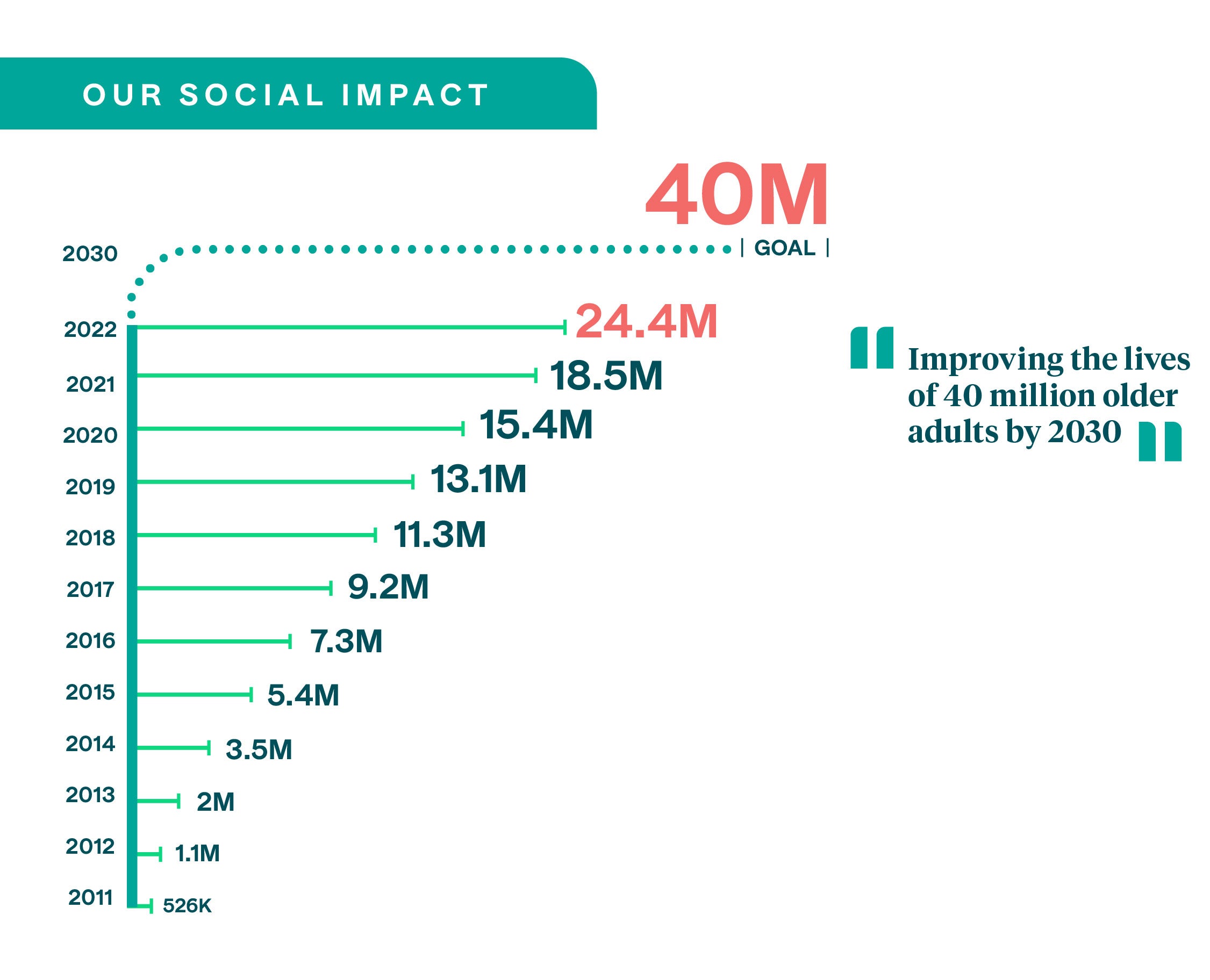 How we count impact
In reporting our social impact, we count individuals who, thanks to NCOA and our partners, have:
Realized a reduction in expenses and/or increase in income
Completed an evidence-based program proven to improve the health and well-being of participants
Completed an educational program to improve health or financial security
Were able to remain in their communities instead of being relocated to a nursing home
Directly benefited (as defined above) from a policy change that would not have happened without NCOA's leadership and advocacy
A focus on equity
We believe the ability to age well should not be based on luck or any factor outside our control. We also know that long-standing inequalities have made it difficult for certain populations to age with health and financial security. We are committed to changing that.
For the first time, we are measuring and reporting our impact among specific groups who face unique barriers to aging well.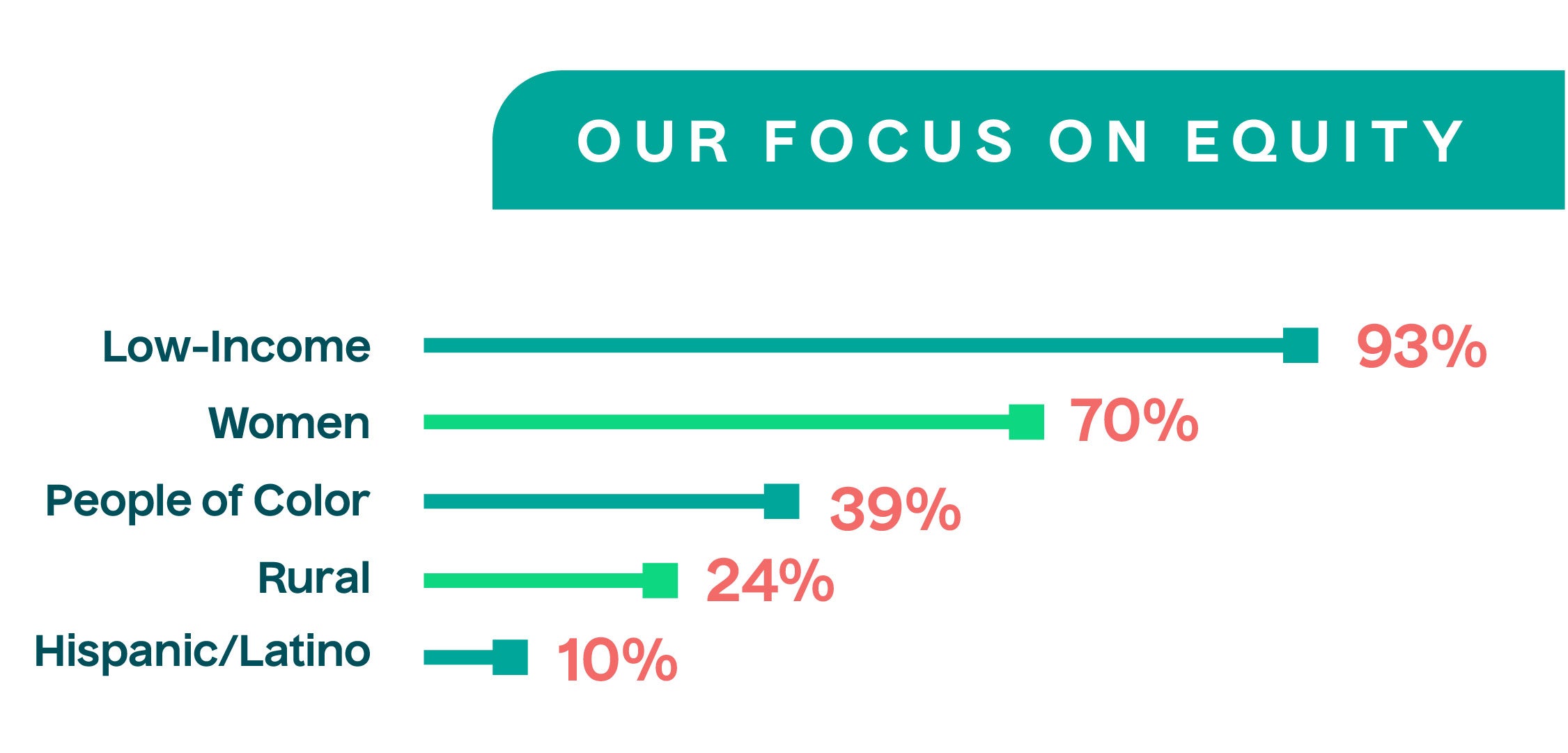 Download our Impact and Equity Report to learn more about the populations we served In FY22.